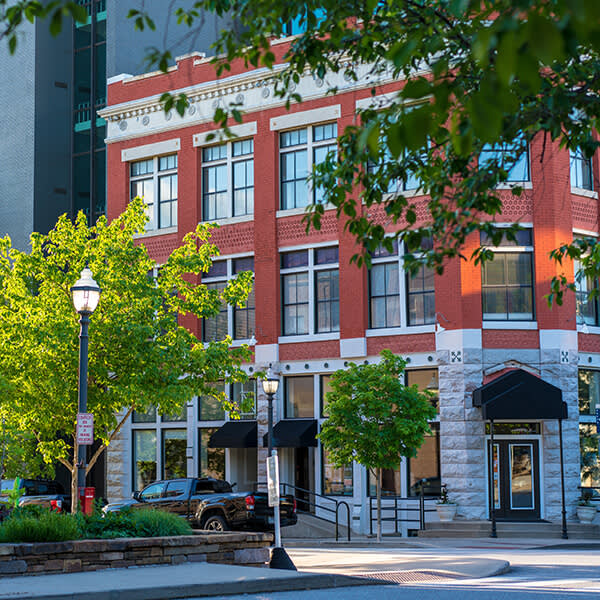 The attorneys at Halbert Law Offices assist clients with organizational structures, business operations, mergers, acquisitions, divestitures, financing transactions, and contractual issues. We have a significant real estate practice, representing owners and developers of residential, recreational, retail, commercial, and industrial properties throughout Northwest Arkansas, one of the fastest-growing regions in the nation. We also assist clients with business and individual tax planning and advice, commercial litigation, and creditors' rights.
Our clients include high net worth individuals, entrepreneurs, and companies ranging from start-ups to one of the world's largest paper products manufacturers. We also serve as counsel to one of the largest farming operations in Arkansas. Oftentimes, we represent clients searching for justice—because it's the right thing to do. Based on confidential evaluations from other lawyers, we are recognized as having an exemplary reputation and a well-established practice.
We understand business, and we understand our role. Every day, we guide clients as they confront some of the most important decisions in their lives. Our clients look upon us as strategic partners, integral to their success. Whether we are smoothing over bumps in the road that threaten an important transaction, applying leverage to negotiate a deal, battling with a competitor, or finding a creative and cost-effective alternative to litigation, we constantly search for solutions that allow our clients to focus on the job of making money. When an adversary turns its back on a reasonable solution, we move aggressively to impose our client's will through litigation. For clients who have needs outside our areas of expertise, we partner with the best lawyers at other law firms to satisfy the client's needs.
Halbert Law Offices was established in 2005 because we believe providing exceptional legal counsel to Fayetteville families is simply the right thing to do. If you need an experienced lawyer to help you with estate planning, real estate, commercial litigation, business, or agricultural law, call our office today.